August 13, 2020| 6762
If you want to replace or install new door locks for your hotel, dormitory or other facility, would you need a mortise lock or a cylindrical lock? Lockchoice has the right answer and locks for you.
Our clients range from hotels and motels to dormitories, hosipital and other facilities. When we are performing a specification analysis with our clients, not everyone understands the different types of locks. We often hear "Well, what's the difference? As a general response – there is a HUGE difference between a mortise lock and a cylindrical lock.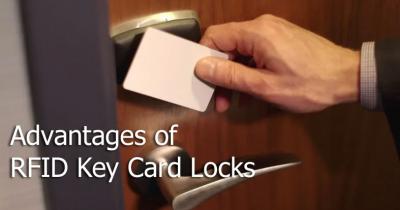 August 13, 2020| 8073
Many businesses use Radio Frequency Identification (RFID) door locks. Each key card contains data encoded on a machine-readable RFID chip and plays an integral part in a computerized security system. When the card comes within a few feet of the reader's antenna, the RFID chip transmits its data, identifying the user to a security computer.

August 13, 2020| Posted in
NEWS
| 3384
LockChoice is excited to announce the launch of our updated website www.lockchoice.com. The new site has a fresh new look and was designed with your needs in mind.